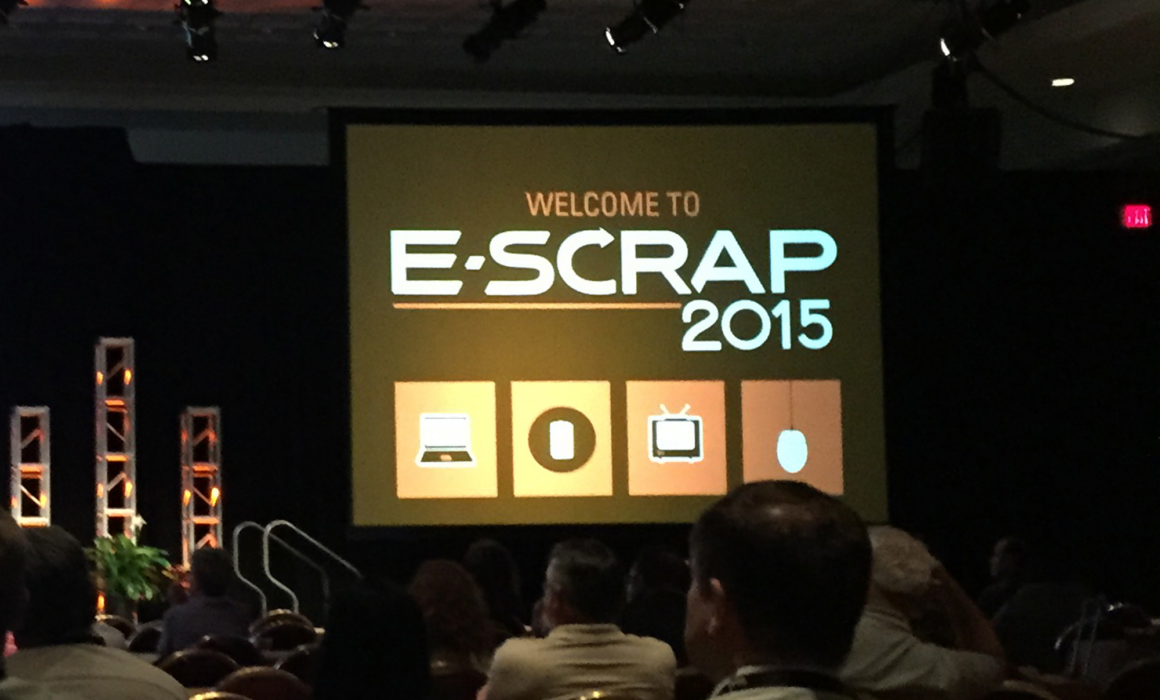 The E-Scrap 2015 convention in Orlando kicked off on September 1, with more than 1,200 attendees and exhibitors from 39 countries. The sessions this year covered a variety of topics from commodity prices to design, facility efficiency, and a look at applicable state laws.
There was also an eagerly anticipated and well-attended session on the upcoming updates to various certifications, including RIOS™. The RIOS™ session highlighted the changes to come in the soon-to-be released standard revision. It gave members the opportunity to ask questions about modifications, as well as the time frames for updating their individual systems. This session was the first of many opportunities for members to get a better understanding of what the transition process will be like.
In addition to the educational programming, there were a variety of networking events for attendees to gather throughout the three day conference, the most notable being the jam-packed opening night welcome reception hosted by RIOS™. The attendance at this event was great, and the room was buzzing with conference participants doing business. The exhibition hall at this year's E-Scrap conference was bustling with attendees from open to close each day. They were met with a variety of demonstrations including those from the popular website iFixit. ISRI, a platinum sponsor at this year's conference, also premiered its newest electronic recycling video which was very well received. We look forward to next year's E-Scrap 2016, which will be held in New Orleans from Sept. 20-22, 2016, at the Hyatt Regency New Orleans. See you there.